RIO 888 Account
INVESTMENT OBJECTIVE
To provide medium to long term capital appreciation through investment in space travel. Private investors have increasingly looked for exposure to investments which may traditionally have been out of reach for most. An investment of this type will not be for everyone – by its nature it may be illiquid and investors may have to wait to potentially see the forecasted returns. Virgin Galactic has announced plans to go public and is aiming to become the first listed space company.
Above-Watch Virgin Galactic's VSS Unity SUCCESSFUL test flight! May 23rd 2021

By being ready to invest from the outset RIO 888 will aim to provide investors with the opportunity to profit from this exciting industry. To provide some short term growth and a degree of liquidity the Account will trade and/or hold a focused selection of gold mining stocks, however, in line with the terms and conditions, RIO 888 should be viewed as a buy and hold investment.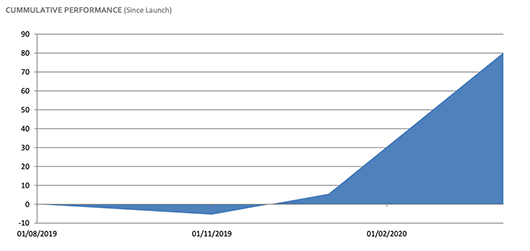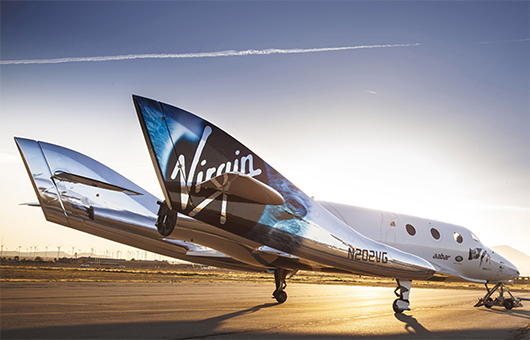 Virgin Galactic Newsfeed
July 15th 2022 - Virgin Galactic Announces New Spaceship Manufacturing Facility in Mesa, Arizona
July 6th 2022 - Boeing's Aurora to build Virgin Galactic spaceship carrier plane
May 6th 2022 - Virgin Galactic Delays Launch of Commercial Space Flight Service
Mar 30th 2022 - Virgin Galactic Appoints Pilot Kelly Latimer to Director of Flight Test
Mar 23rd 2022 - Investors will be hoping for strength from Virgin Galactic as it approaches its next earnings release
Feb 24th 2022 - Virgin Galactic remains 'long-term story,' but stock rallies 14% after earnings
Feb 16th 2022 - Virgin Galactic Shares Jump After Opening Spaceflight Ticket Sales
Jan 31st 2022 - Virgin Galactic (SPCE) Could Find Support Soon, Here's Why You Should Buy the Stock Now
Jan 28th 2022 - Virgin Galactic Announces Date of Fourth Quarter and Full Year 2021 Financial Results and Conference Call
Jan 24th 2022 - Here's Why Virgin Galactic (SPCE) is Poised for a Turnaround After Losing 41.7% in 4 Weeks
Nov 8th 2021 - Virgin Galactic Q3 2021 Earnings Report Recap
Oct 18th 2021 - Virgin Galactic Delays Commercial Flight Launch
Oct 1st 2021 - Virgin Galactic cleared to resume space flights
Sep 21st 2021 - Is it time to buy SPCE stock?
Sep 10th 2021 - Virgin Galactic sees delay to space mission with Italian Air Force
Sep 3rd 2021 - U.S. grounds Virgin Galactic flights pending mishap probe
Sep 2nd 2021 - Virgin Galactic to fly Italian Air Force on research mission to space - U.S. aviation agency probes Branson's Virgin Galactic flight deviation
Aug 23rd 2021 - Virgin Galactic's delays continue however there's looks to be good news
Aug 2nd 2021 - Virgin Galactic Holdings Inc. stock outperforms competitors on strong trading day
Jul 29th 2021 - Virgin Galactic Holdings (NYSE:SPCE) Prefers Stock Dilution Over Debt

Jul 11th 2021 - Sir Richard Branson takes off on 'extraordinary' space flight
May 22nd 2021 - Virgin Galactic pilots fly first crewed spaceflight from New Mexico
Mar 30th 2021 - Virgin Galactic rolls out first SpaceShip III spacecraft, 'VSS Imagine'
Feb 25th 2021 - Virgin Galactic replaces CFO, adds new engineering leadership ahead of earnings report
Jan 26th 2021 - Virgin Galactic stock on track for record high
Jan 14th 2021 - VIRGIN GALACTIC IS DETERMINED TO TAKE TOURISTS INTO SPACE THIS YEAR

Aug 12th 2020 - Virgin Galactic Updates: What's Happening With SpaceX Rival
Jul 29th 2020 - Virgin Galactic offers peek inside new space plane for tourists
July 1st 2020 - Virgin Galactic expects to receive key FAA license within next two spaceflights
June 26th 2020 - Virgin Galactic's SpaceShipTwo aces 2nd glide flight over Spaceport America
June 22nd 2020 - Virgin Galactic will help train astronauts for NASA
June 22nd 2020 - Virgin Galactic signs NASA deal for commercial space flights
June 20th 2020 - Virgin Galactic will organize private passenger trips to the space station for NASA
June 19th 2020 - NASA gets set to put astronauts on Blue Origin and Virgin Galactic suborbital flights
June 17th 2020 - Making Money with Virgin Galactic Isn't Rocket Science
June 16th 2020 - Virgin Galactic Holdings Inc. (NYSE:SPCE) on the Path to Profitability
June 12th 2020 - Governor appoints Spaceport Authority board members
June 8th 2020 - Calls Skyrocket on Virgin Galactic
June 1st 2020 - Virgin Galactic stock soars following SpaceX success